Lavatory Self-Portraits in the Flemish Style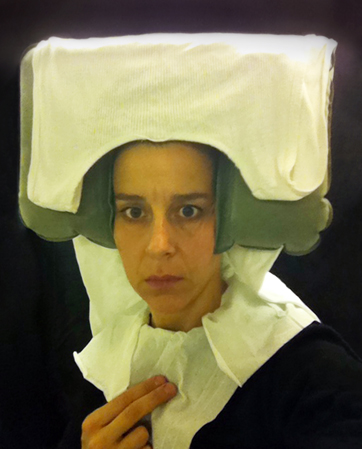 Artist Nina Katchadourian began this series of airplane lavatory self-portraits in 2010 when she spontaneously put a tissue paper toilet seat cover on her head and took a picture in the mirror.
The image evoked 15th-century Flemish portraiture. I decided to add more images made in this mode and planned to take advantage of a long-haul flight from San Francisco to Auckland, guessing that there were likely to be long periods of time when no one was using the lavatory on the 14-hour flight. I was wearing a thin black scarf that I sometimes hung up on the wall behind me to create the deep black ground that is typical of these portraits.
The photos were taken with a hand-held camera phone and used only the lavatory's own lighting.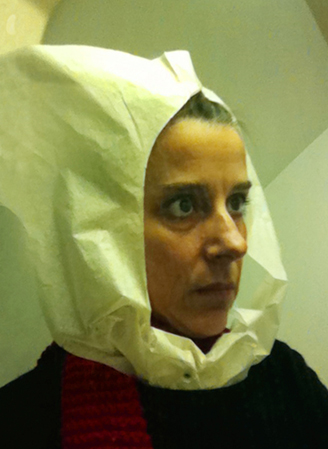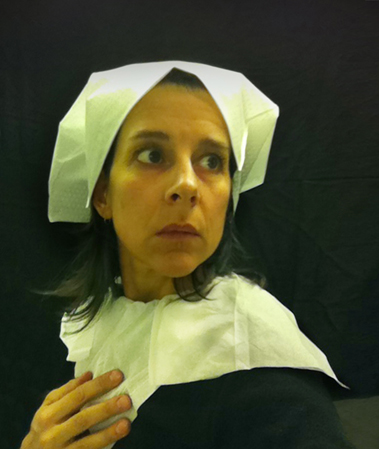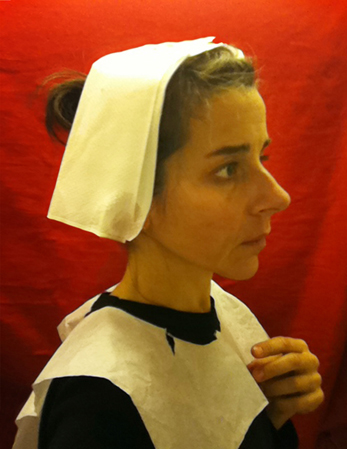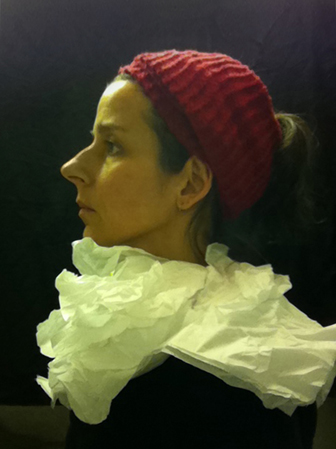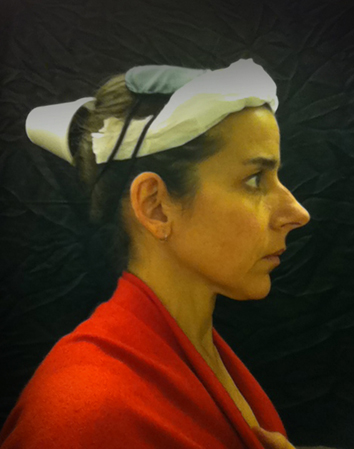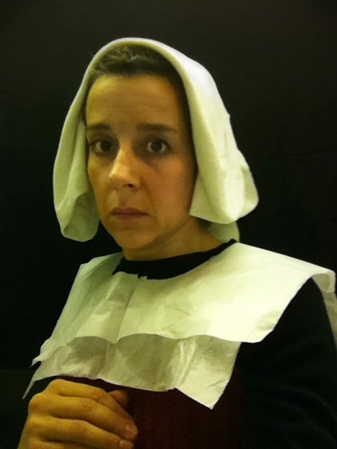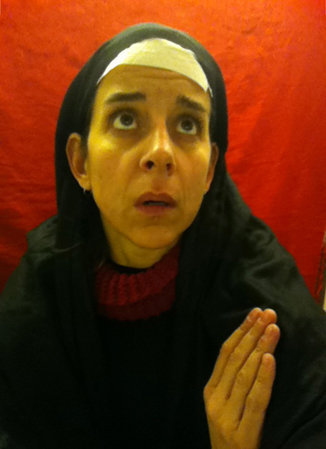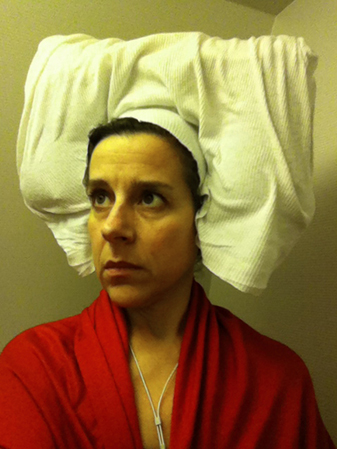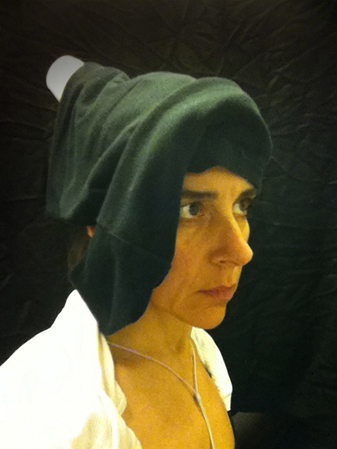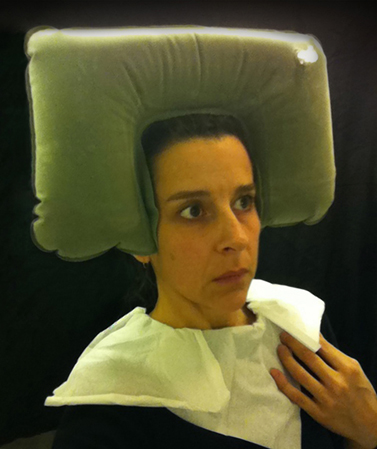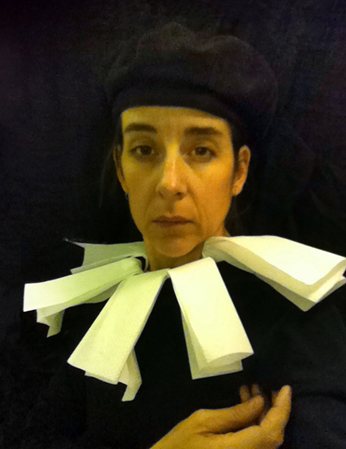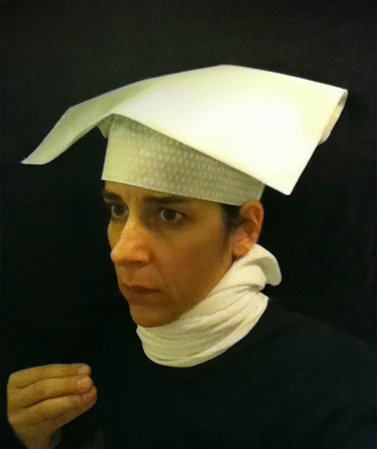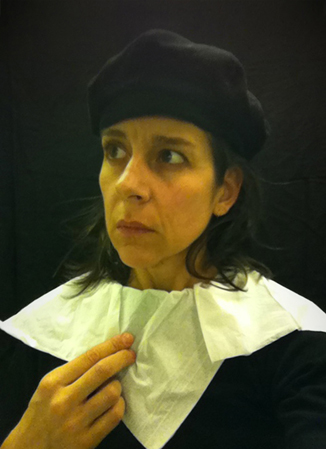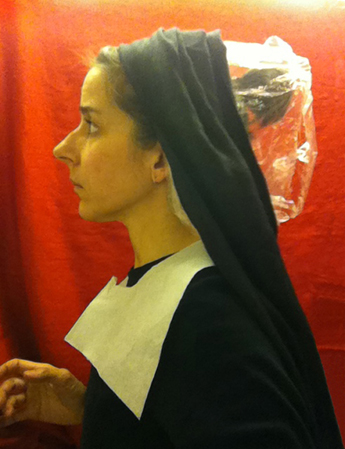 At the Dunedin Public Art gallery, the photos were framed in faux-historical frames and hung on a deep red wall reminiscent of the painting galleries in museums like the Metropolitan Museum of Art
Katchadourian is based in New York.
(via thisandwhatelse)